Leadership Conversations: Be Authentic
Be Authentic!
It sounds so cliche and simple but I'll be the first to admit, it is not easy.
The clamor, "Be You" is actually a fight from yourself and those self imposed limitations. It is a battle to be the 'You', you were born and meant to be and I think the more we highlight the value in revealing the authentic you the better.
There is something about being the YOU, only you can be.
In this week's #LeadershipConversationswithDrFlo, I want to highlight the value and power of being you and remind you of this great quote by Ralph Emerson, that says, "To be yourself in a world that is constantly trying to make you something else is the greatest accomplishment."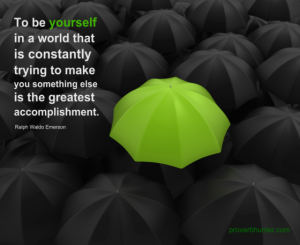 Yes, it is indeed.
I believe authentic people, leaders, team members connect and resonate with people and the world at large. Here's my embarrassing story (Video) highlighting how I learnt to be comfortable in my skin and self more than 22 years ago.
Hopefully, this video inspires you to embrace your authentic self at home, work and everywhere that you may go. As always, I'll love to hear your stories or struggle towards authenticity.
If you have questions, comments or speaking or coaching needs, do not hesitate to contact me directly.
Again, here's the YouTube video, click here: https://youtu.be/9QPEPPS7EZE
Sincerely,
Dr. Flo